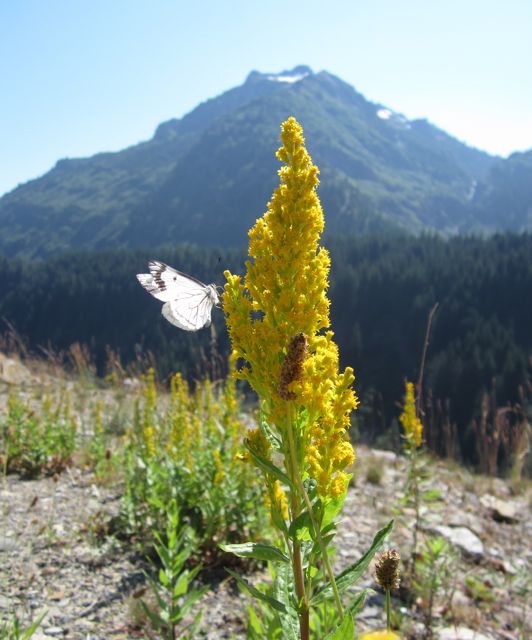 In late summer, goldenrod flowers appear in fields and open meadows.  They are torch-like, ablaze with golden light. Bees and other pollinators go wild over their sweet nectar. I too am gathering them for my apothecary.  Five or six stems of the early flowering plants bundled together with a rubber band and hung off the ceiling of my attic will dry in a couple of days. I strip the leaves and flowers off the stem and store them in glass jars for winter use. They make a delicious tea that is aromatic, earthy, and astringent.
That stability and sweet golden light that goldenrod brings to late summer fields is mirrored in its physiological effects. The plant contains bioflavonoids – compounds that strengthen cardiovascular tissue including arteries and veins. I think of it for many uses including varicosities and supporting the structure and function of the kidneys. Aromatic compounds coupled with astringent qualities make goldenrod a great remedy for coughs and colds. Goldenrod has been revered as a medicine throughout the ages, both here in the Americas and in Europe. I encourage you to explore the many uses if its late summer light calls you…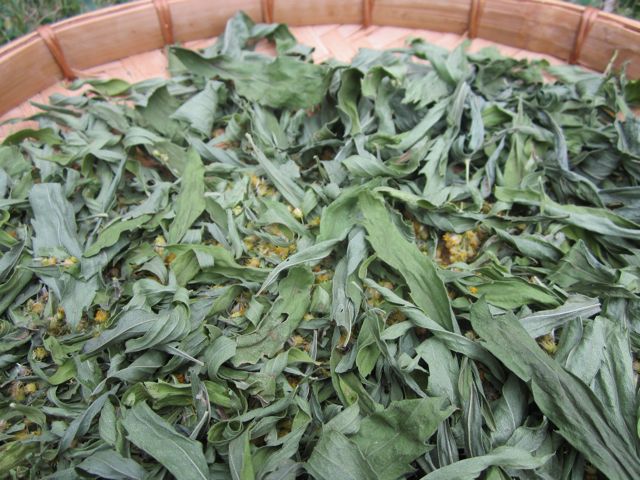 Goldenrod
On roadsides,
in fall fields,
in rumpy bunches,
Saffron and orange and pale gold,
in little towers,
soft as mash,
sneeze-bringers and seed-bearers,
full of bees and yellow heads and perfect flowerlettes
and orange butterflies.
I don't suppose
much notice comes of it, except for honey,
and how it heartens the hear with its
blank blaze.
I don't suppose anything loves it except, perhaps,
the rocky voids
filled by its dumb dazzle.
For myself,
I was just passing my, when the wind flared
and the blossoms rustled,
and the glittering pandemonium
leaned on me.
I was just minding my own business
when I found myself on their straw hillsides,
citron and butter-colored,
and was happy, and why not?
Are not the difficult labors of our lives
full of dark hours?
And what has consciousness come to anyway, so far,
that is better than these light-filled bodies?
All day
on their airy backbones
they toss in the wind,
they bend as though it was natural and godly to bend,
they rise in a stiff sweetness,
in the pure peace of giving
one's gold away.
                        -Mary Oliver
                        from New and Selected Poems, 1992